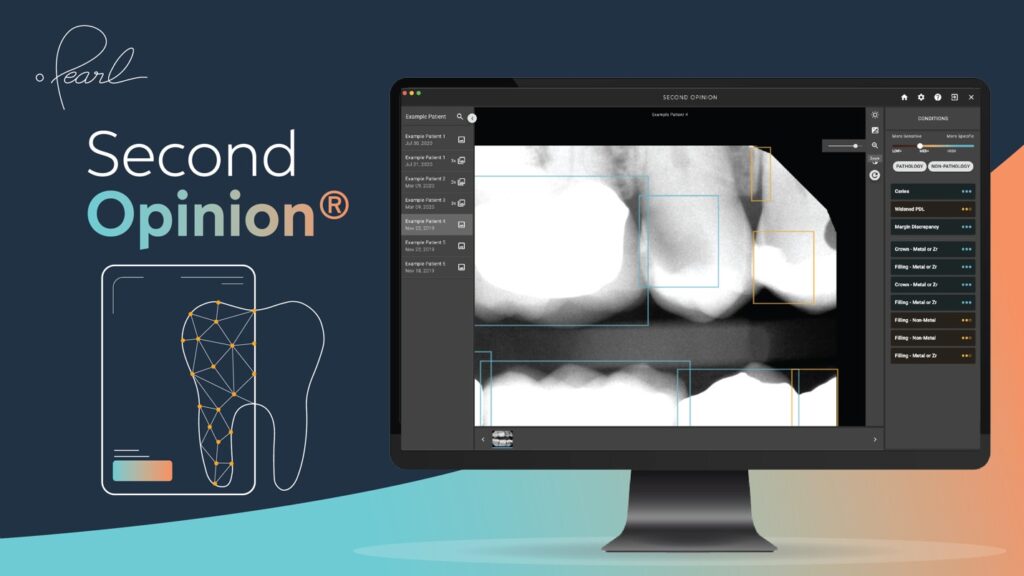 FDA Clears World's First AI Software to Read Dental X-Rays
Pearl, the leader in dental AI solutions, has announced that the United States Food and Drug Administration (FDA) cleared its AI-powered, real-time pathology detection solution Second Opinion to help dentists accurately identify a broad range of common dental conditions in patient x-rays.
Pearl's announcement marks an important step forward for technology-assisted dental care. Second Opinion becomes the first AI-driven solution cleared to detect numerous conditions in dental x-rays, and the first to add US FDA clearance to European CE, Canadian MDEL, UAE Ministry of Health and Prevention, Australian TGA and New Zealand MEDSAFE clearances.
Ophir Tanz, CEO and founder of Pearl states "This clearance is a major milestone not only for our team and for the many dentists, advisors and partners who have contributed to Second Opinion's development, but also for dentistry itself."
He also points out that "AI is a paradigm-shifting technology that will add value across the entire healthcare continuum. Because x-rays are a regular part of every dental patient's experience, the first place most people will encounter the power of medical AI technology will be in their dentist's chair. Second Opinion's FDA clearance has made that possible."
Cambron Carter, Pearl's Chief Technology Officer and co-founder further explains "Second Opinion now joins a family of FDA cleared CADe medical systems already in use for radiologically-driven tasks such as lung nodule detection and mammography interpretation. State of the art algorithms that currently assist in the detection of cancerous lesions can now be applied to detect many more frequently occurring dental diseases. The standard of care in dentistry is about to level up."
References
https://www.dentistrytoday.com/fda-clears-worlds-first-ai-software-to-read-dental-x-rays/