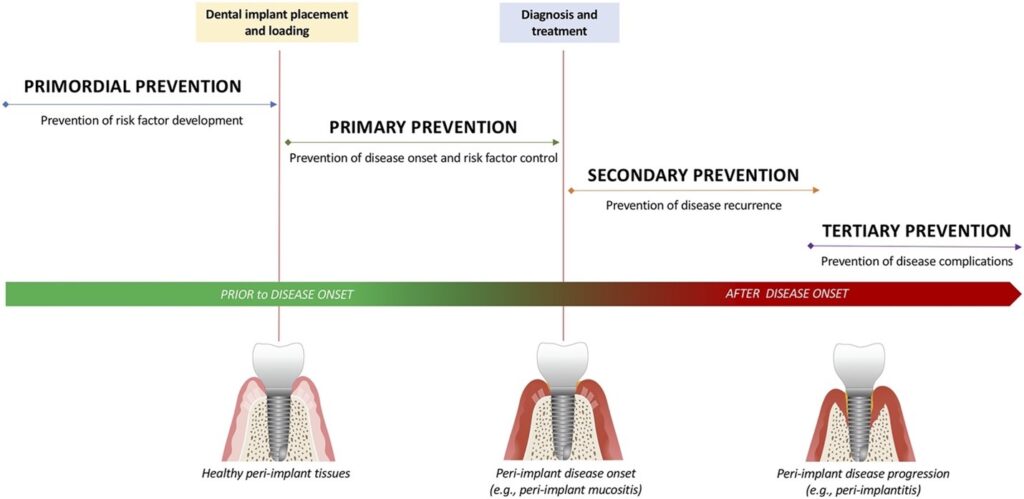 The European Federation of Periodontology (EFP) have released S3 level clinical practice guideline
It is well established that both peri-implant mucositis and peri-implantitis are highly prevalent. In addition, peri-implantitis is particularly challenging to manage and is accompanied by significant morbidity.
The S3 level CPG for the prevention and treatment of peri-implant diseases provided the recommendations for performing various interventions before, during and after implant placement/loading.
"Prevention of peri-implant diseases should commence when dental implants are planned, surgically placed and prosthetically loaded. Once the implants are loaded and in function, a supportive peri-implant care programme should be structured, including periodical assessment of peri-implant tissue health. If peri-implant mucositis or peri-implantitis are detected, appropriate treatments for their management must be rendered." EFP reports.
References
Herrera, D., Berglundh, T., Schwarz, F., Chapple, I., Jepsen, S., Sculean, A., Kebschull, M., Papapanou, P. N., Tonetti, M. S., Sanz, M., & on behalf of the EFP workshop participants and methodological consultant (2023). Prevention and treatment of peri-implant diseases—The EFP S3 level clinical practice guideline. Journal of Clinical Periodontology, 50(S26), 4–76. https://doi.org/10.1111/jcpe.13823