Bright Dent is a leading dental distribution company with its headquarter situated in Iraq/Erbil, which engages in the distribution and marketing of all categories of dental products and equipment supplies. Our products and services of multiple aspects are procured through rigorous care, and only from qualified, internationally recognized sources. We provide them for both public and private sectors, in addition to universities, dental laboratories, care centers, charities, and other healthcare institutions across Iraq.
Is One of the fastest growing dental companies. From 2017 to 2022 1200% capital growth rate. Aim to be number one in Iraq by 2025
Bright Dent was founded in 2017 and is registered in the Ministry of Health and Chamber of Commerce. We have great pride in our tightly held values and our successful partnerships with many international/reputable manufacturers and brands across the world. Our team of professionals privilege more than 10 years of experience, and we are totally committed to continue our legacy of business ethics and professionalism for the up-coming years.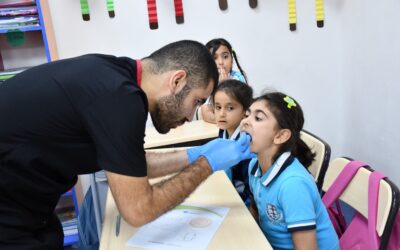 Healthy smiles for all! 18 May 2023 Under the slogan "Healthy smiles for all", Bright...
read more
Bright Dent Company was honored to be the...
read more
Stay up-to-date with the latest news and broaden your knowledge about new scientific developments and how they can enhance your practice here!


The Platform for Better Oral Health in Europe was launched as a joint initiative created to respond a Call to Action for Better Oral Health by EU, and the EFP also began the membership process in 2022. The platform seeks to: Encourage oral...
read more
Affecting upwards of 29% of patients, xerostomia, or the subjective feeling of dry mouth, is associated with a variety of etiologies. Oral health professionals are at the forefront of care for patients with xerostomia and all...
read more

Bright Dent Company main office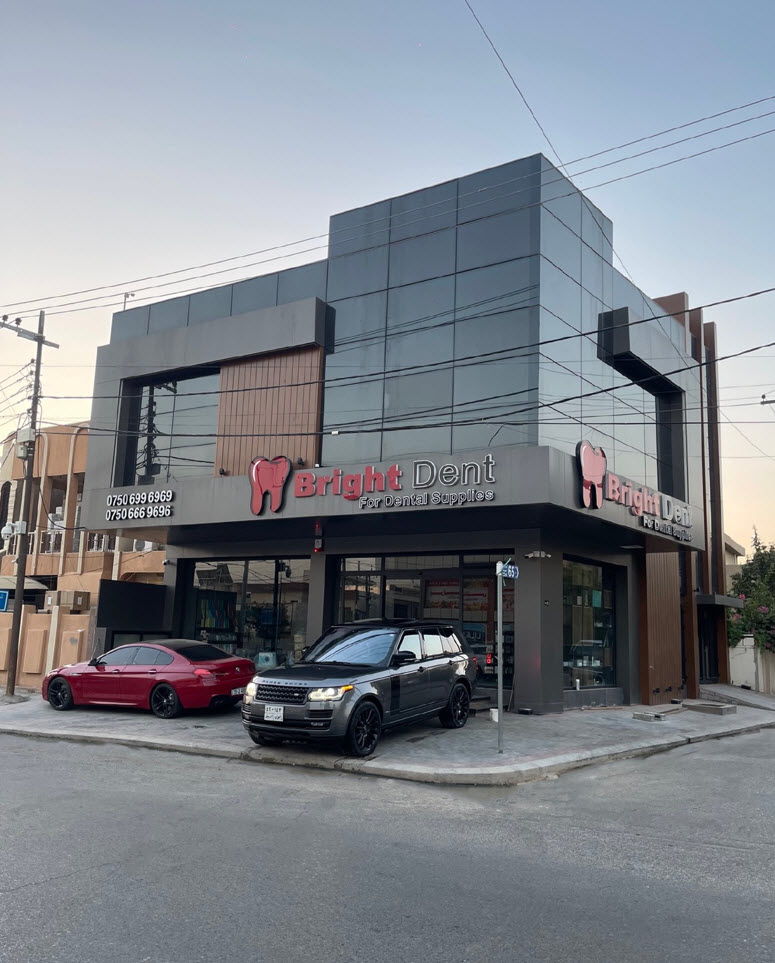 FACILITIES AND BUSINESS MODEL
A BRIDGE FROM DISCOVERY TO MARKET
Bright Dent has left its mark in the Iraqi market as one of the most trustful companies and has a proven track record in keeping pace with the rapidly growing health care sector. It operates and markets its products all over Iraq through its central and regional business units.
Nation-wide collaboration with dental supply stories in almost all cities and towns in Iraq, with a team of experts and professional doctors, all ensures the best for the sale and marketing of our suppliers' products. Successful cooperation with both public and private sectors, universities, dental laboratories, and dental centers.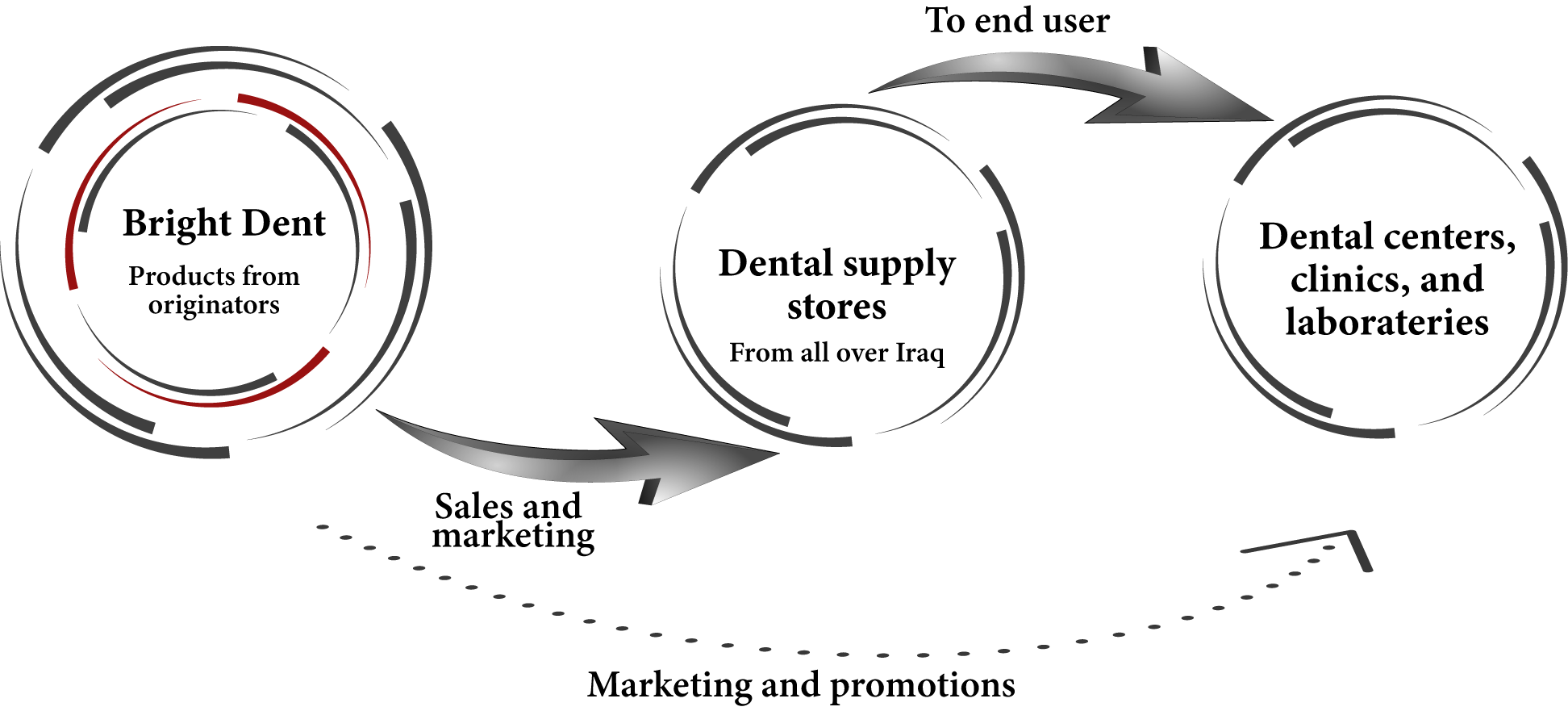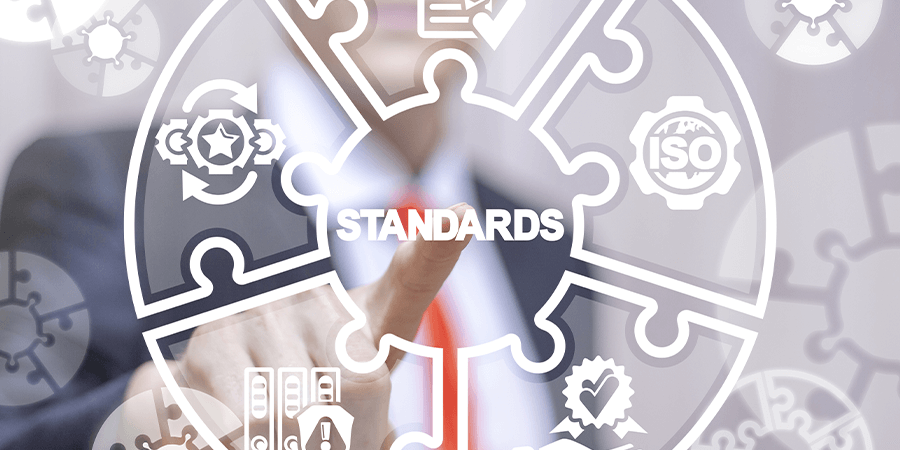 Our imported products are all compliant to international standards of quality and manufacturing practices.
Bright Dent also provides its team several trainings and rewardeds regardless of race, ethnicity, color, religion, gender, and national origin.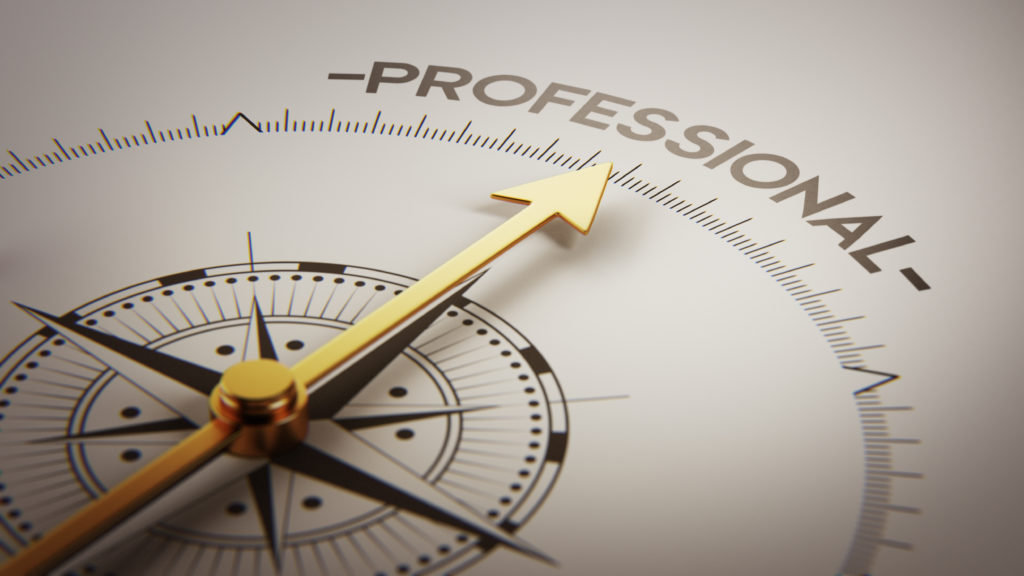 Your Title Goes Here
Your content goes here. Edit or remove this text inline or in the module Content settings. You can also style every aspect of this content in the module Design settings and even apply custom CSS to this text in the module Advanced settings.