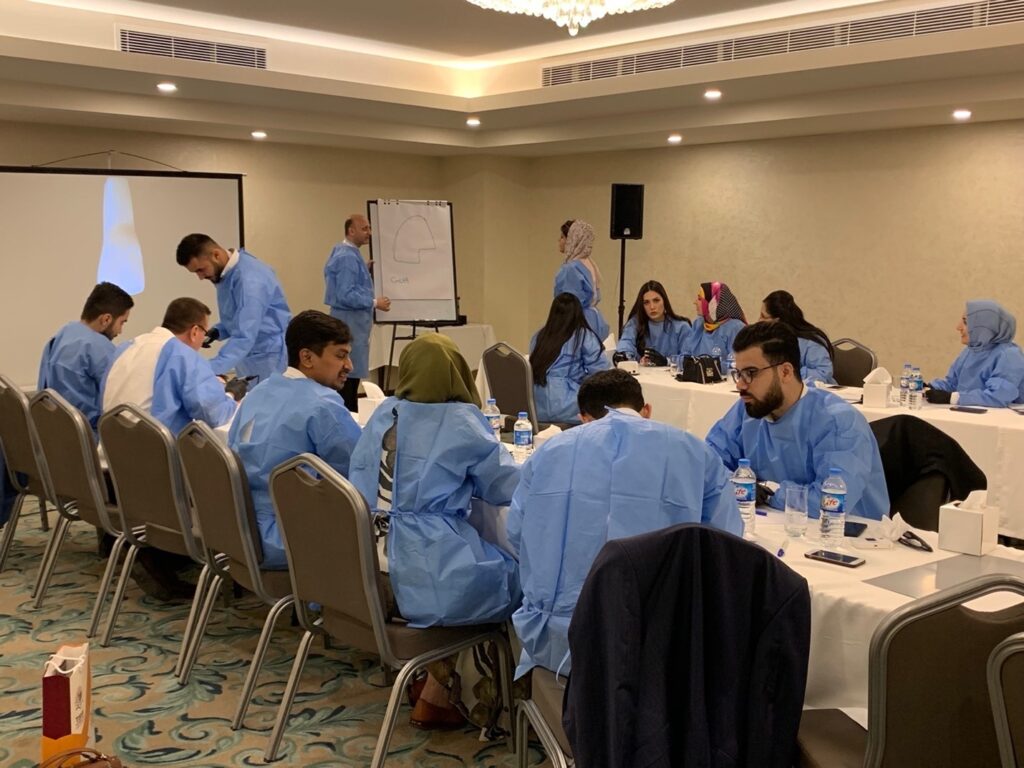 Indirect veneer hands on course by Dr. Hakam Musa from Jordan
Bright Dent company was honored to organize a hands on course to be taught by the international speaker, Dr. Hakam Musa, who was invited from Jordan to Erbil.
The course was about "the Indirect veneer" and our team were extremely delighted welcoming Dr. Hakam Musa, his valuable contribution made the course more enlightening and compelling.
Bright Dent company provided the products which were of Hunterline brand, a brand specialized in unique and quality products.